* Globalsim.hk online discounted price: If you buy at the store, please remember to show this link.
If you purchase BlankSim from us, the first time you top up 10 pounds or more after you activate your account online, you will get an extra 5 pounds instantly sent to your giffgaff account. If you charge 10 pounds, you get 15 pounds. If you charge 15 pounds, you get 20 pounds.
We have top-ups to sell, but due to the exchange rate and processing fee we paid, there will be a difference. Sorry for the difference.
Of course you can buy the top-up in your own way, we have tutorials!
1. When we register and recharge successfully (the picture below is a recharge of 10 pounds)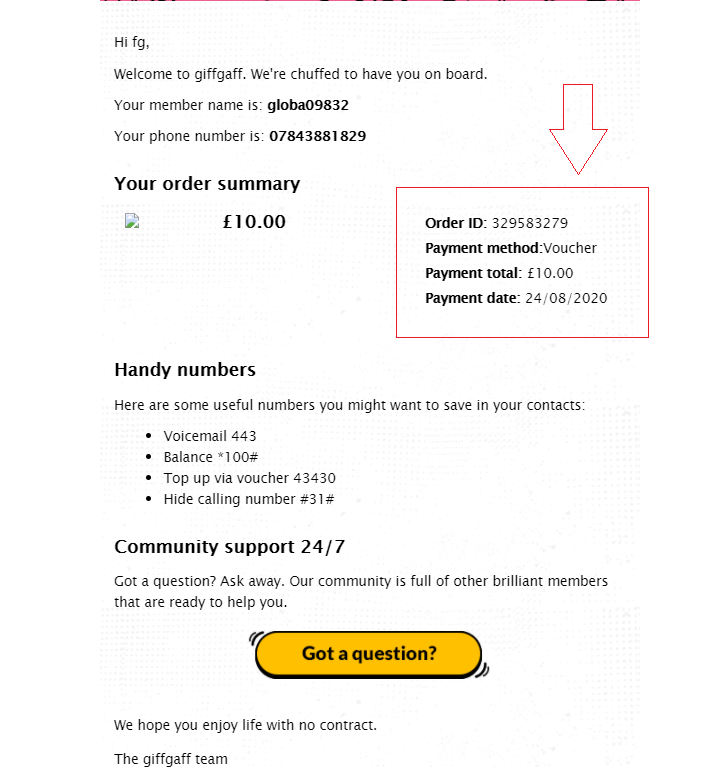 2. The account will be 15 pounds (you can I can use 15 pounds to redeem packages at any time)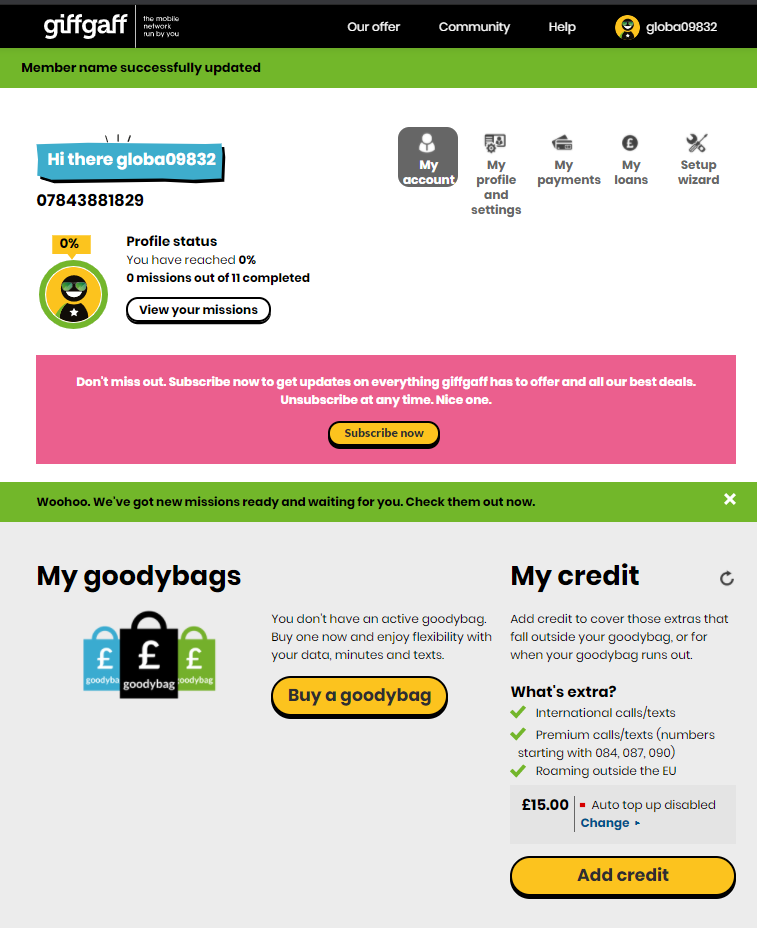 Note: No refunds or exchanges once rechargeable coupons are sold.

No Minimum Charge: (1 product) Free Surface Mail in Hong Kong (Note: Surface Mail cannot be tracked at your own risk)
(3 products or more) Free S.F. Express (S.F. delivery to housing / business / S.F. stores / smart cabinet) all free.
(1-2 product) Add 10HKD for S.F. Express (S.F. Delivery to Estate/Commercial/S.F. Store/Smart Cabinet)
In stock at Kwun Tong shop, customers can come and buy at any time
All orders are shipped within 24 hours, excluding holidays

Paypal HK, FPS, PayMe, PayPal credit card or bank transfer is accepted.

Thank you for purchasing a globalsim.hk product. If you have any questions, need special technical help / product questions, bulk / social service organization / school / group purchase please contact us directly through the following methods. We look forward to hearing from you and will do our best to provide you with all the solutions you need.
Whatsapp:64696649
E-mail: globalsimhk@gmail.com

Kwun Tong
Unit C, 6/F, Pak Sau Centre, 115 How Ming Street, Kwun Tong (next to APM)
Business Hours : Mon-Fri 12:00 - 19:00 (Closed on Sat & Sun & Holidays)